Did you come here already knowing exactly what you want? Awesome! Get started here then. 
Still thinking it over and wanting to learn more? Feel free to join my Essential Oils Group on Facebook
Looking for fun DIY recipes to help you work towards a non-toxic, chemical free home? - I have some awesome recipes for you here and here
Interested in earning an income by sharing Young Living with friends and family? I would love to teach you how. Email me for details.
Why Young Living and not another brand?
I joined Young Living in 2014 and it was one of the best decisions I ever made for my family, including our fur babies. We were able to take a more holistic approach to our health and wellness, while simultaneously purging our home of toxic chemicals. Not only were we able to clean up our medicine cabinet, but also our health and beauty products, cleaning products, laundry, you name it. Best decision I ever made, and I want that for all of you as well.
When it comes to essential oils, Young Living sets the standard for purity and authenticity. They have been around for 25 years and have truly been pioneers in field of holistic healing through essential oils. Young Living monitors every step of the production of their oils from beginning to end through a process called "Seed to Seal" I have seen this first hand and have even taken part in a harvest and the distillation process. I have also visited Young Living farms in Utah, Idaho, Hawaii, Ecuador, and France. I've seen the difference first hand. This isn't just a random phase for me. I did my research before deciding which brand I wanted to use, and then I took it even farther by getting up close and personal with the process. I have even seen their labs and the GCMS reports firsthand. (check out some of the photos at the end of this post)
Feel free to join  my Essential Oils Facebook Group to find out more about the oils and their benefits - Here
How to order:
You can purchase Young Living therapeutic-grade essential oils in one of two ways: as a 
Wholesale Member
 or 
Retail Customer
. I will outline both options for you below:
Only want to order one or two items? 
Retail Customer -Looking for something specific that you have seen me talk about - like the Thieves Household Cleaner, Progessence Plus, Mineral Sunscreen, or the specific oils that helped me with my emotional wellness? Then the retail optionis the way to go. You can add individual products to your cart this way, without ordering one of the starter kits.  After you are finished adding the items you want to your cart, you will then go through a quick registration (just like you would for ordering online somewhere like Target, sephora, or Walmart). Next, you will see the payment screen. After that, you will be taken to a referring member screen. It should auto-populate my member number in the two referring member fields. If it does not, please enter 1704507in both of those boxes to  make sure that you are ordering with me. From there you just checkout and your order will be on the way to you soon. If you have any issues with this process at all, don't hesitate to EMAIL ME.
Click HERE to shop for individual items
Easy peasy! This is a great option for when you just aren't sure if you want to take the plunge into a full-on essential oil lifestyle and just want to dip your toes by trying a product or to. You can always switch to a wholesale member account (which will save you 24% on all purchases) later. Get started - HERE
Want to get started with more oils and save 24% on all of your purchases forever?
Wholesale Member -I recommend buying Young Living essential oils by joining as a wholesale member. Wholesale Members get an amazing 24% discount off every product that is offered, with no strings attached.  No contracts, no monthly order requirements, nothing. Think of it like a Costco membership. Get started - HERE
Click HERE to become a wholesale member
The Premium Starter Kit is the Best Value!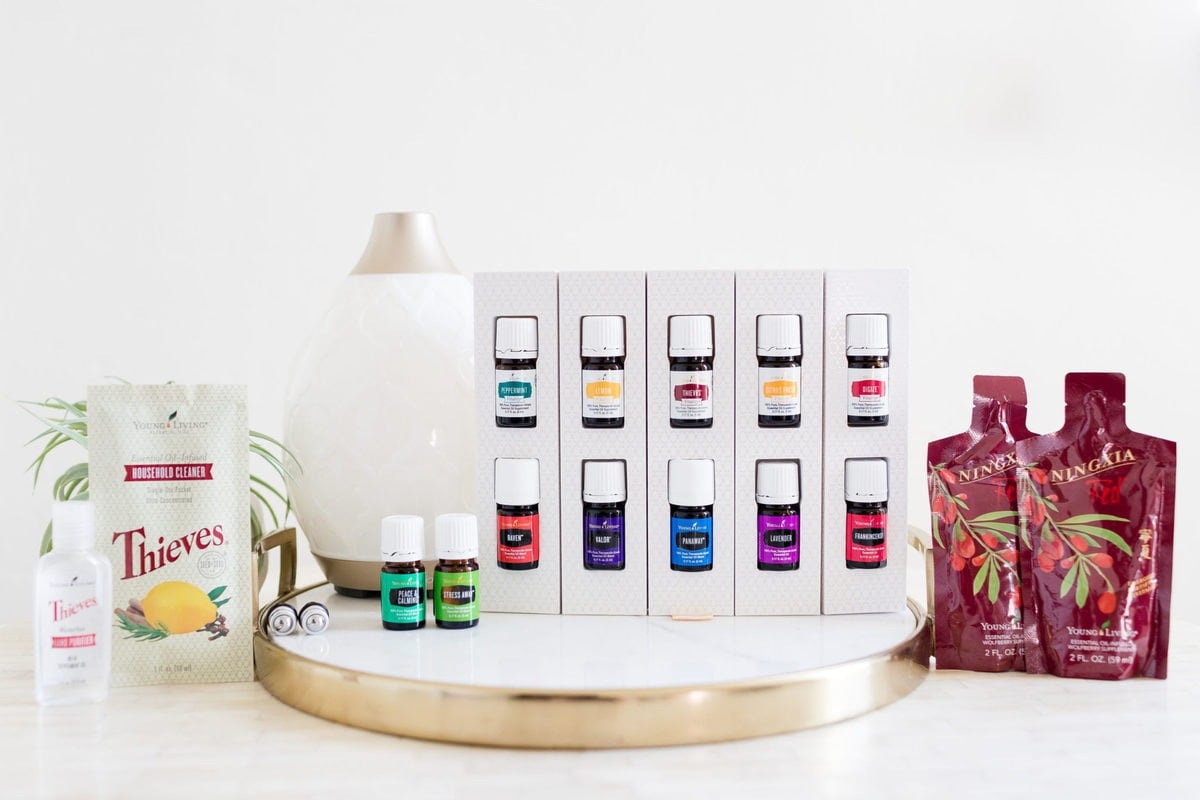 When you start as a Wholesale member and order your own premium starter kit, you will then get discounted wholesale pricing on every product that Young Living offers. This is 24% off of the retail prices. It is a tremendous savings over time. As you begin to swap out various household and beauty products for chemical free versions, the items actually start to pay for themselves. The premium starter kit isn't a gimmick or a sales ploy. There are no strings attached. You are never required to buy anything after the kit, should you decide that essential oils aren't right for you.  It is just an incredibly value built into one package. It is how a majority of people get started. You get the added bonus of having a diffuser with the kit. When you purchase retail, you cannot get the kits and have to buy everything individually. However, for many, purchasing retail is the right option in the beginning as you are deciding if essential oils are right for you. Remember, you can always switch your account over later with one quick, seamless phone call. There is more than one way to get started with a premium starter kit. It just depends what your goals are. Are you looking for an introduction into the world of holistic health and healing? Then the Premium Starter Kit is likely the best option for you. If you are looking to transition to a chemical free, non-toxic home, then the Thieves Premium Starter kit is likely the best option for you.
The Premium Starter Kit is $165 ($350 value)and includes:
A 2019 Product Guide
Diffuser (Option of Dessert Mist, DewDrop, Aria Diffusers, or Rainstone - See photo below)
5ml bottle of Peppermint
5ml bottle of Lemon
5ml bottle of Thieves
5ml bottle of Citrus Fresh
5ml bottle of DiGize
5ml bottle of Raven
5ml bottle of Valor
5ml bottle of PanAway
5ml bottle of Lavender
5ml bottle of Frankincense
Bonus 5ml bottle of Stress Away
Bonus 5ml bottle of Peace & Calming
2 AromaGlide Roller Fitment (to turn any bottle into a roll on)
2 packets of Ningxia Red
1 packet Thieves Household Cleaner Sample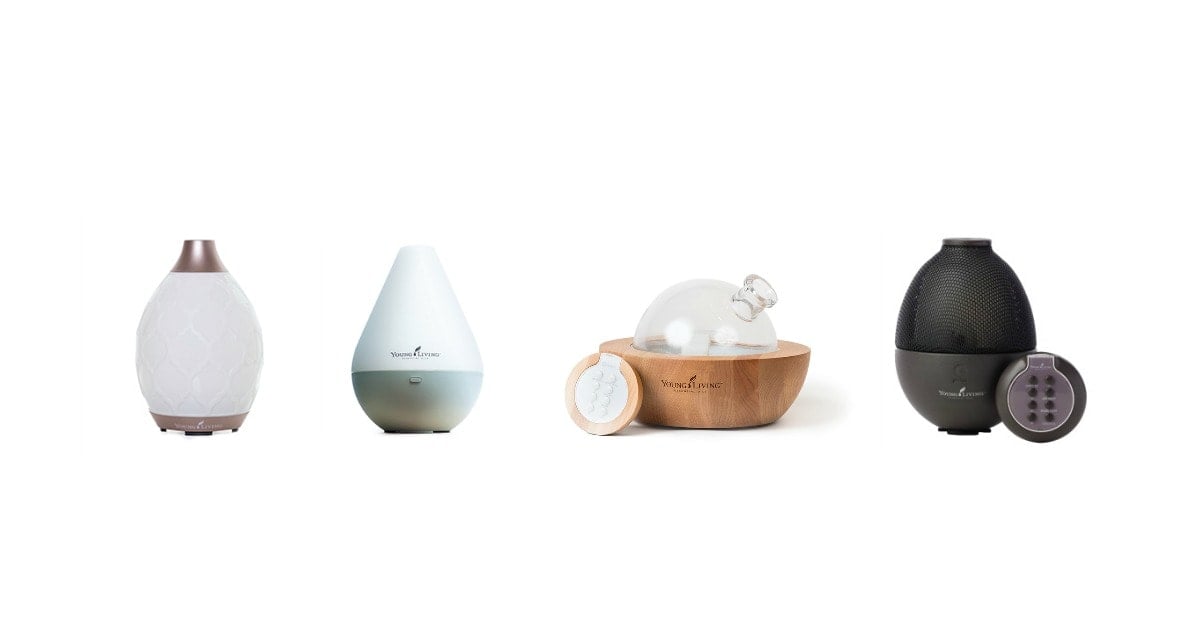 Thieves Premium Starter Kit: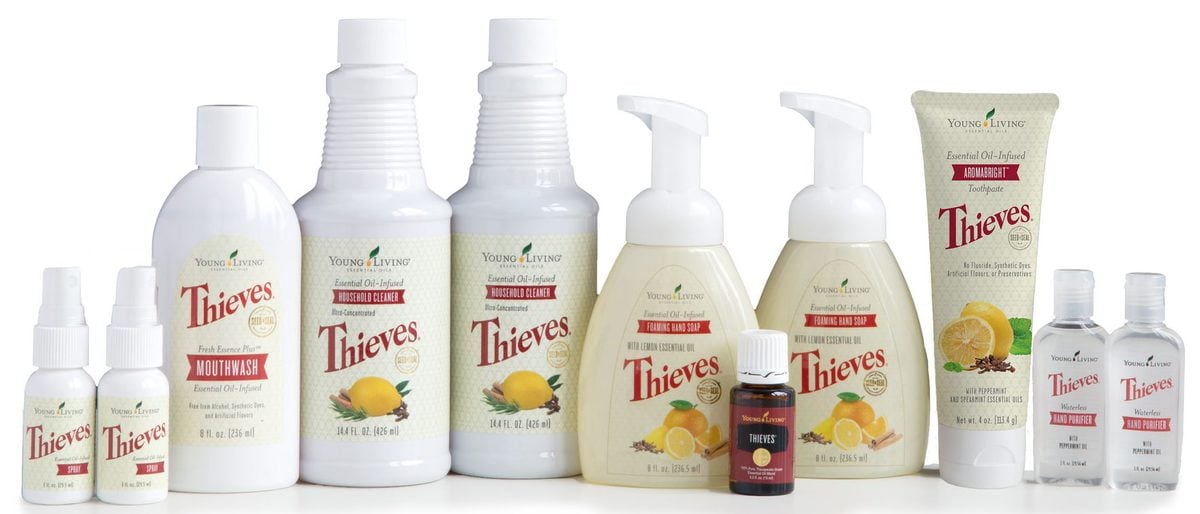 The Thieves Premium Starter Kit is $160 and includes:
Thieves 15-ml
Thieves AromaBright™ Toothpaste
Thieves Fresh Essence Plus Mouthwash
2 Thieves Cleaner Concentrate
2 Thieves Foaming Hand Soap
2 Thieves Spray
2 Thieves Waterless Hand Purifier
Stress Away™ 5-ml
AromaGlide™ Roller Fitment
Thieves Household Cleaner 1-oz. sample
10 Sample Packets
10 Love It? Share It! Sample Business Cards
10 Love It? Share It! Sample Oil Bottles
2 NingXia Red® 2-oz. samples
Product Guide and Product Price List
Essential Oil Magazine
Essential Edge
Member Resources
Starting as a Wholesale Member...
1. Getting to the right place - Click over to the sign-up page.
2. Signing up - Select "Sign Up As: Young Living Wholesale Member or Retail Member
3. Enroller and Sponsor - The "Enroller ID" and "Sponsor ID" boxes should already be auto-populated for you. (If for some reason it is not, enter 1704507 in both boxes)
4. Personal Information - Fill out your name, billing address, shipping address, and contact information. (The reason you may be asked to list your social security number is for tax purposes. If you make over $600/year selling Young Living products, you will receive a 1099 form in the mail, as is required by law. Young Living will never share this info with anyone.)
5. Username, Password and Pin - Create your password and pin which you will use to log in to your account and order your oils.
6. Select your Premium Starter Kit (if you choose Wholesale Member). This is where you can specify which starter kit you would like (and you know I think the Premium Kit is the way to go!). You also get to pick which diffuser you would like with your kit. You must sign up with one of these kits to become a Wholesale Member. You can also purchase other items at this time if you wishYoung Living does not have any contracts, monthly minimum purchases, or annual fees. Nothing like that. It truly is risk free to add these amazing oils to your life. .
7. Set up your *optional* Essential Rewards Program. Now don't be confused by this next step. Buying one of the ER kits is not a requirement to sign up as a Wholesale Member! This is a monthly loyalty / rewards program you can opt into to start earning money back to help pay for your oils. At this point, you can skip this step by selecting "No, thank you. I plan on enrolling in the Essential Rewards Program later". If one of the ER kits looks valuable to you then by all means get one in addition to your starter kit.  You do not have to pick one of these kits to get started on Essential Rewards.  You can go in and set up ER at any time and hand pick the items you want each month.  You can pick and choose any single oils, blends, supplements, health and beauty products, etc.
8. Agree to Terms & Conditions.
9. CONFIRM YOUR ORDER. I have had many folks miss this step and end up not fully checking out. To confirm, the tool will log you in and it will show you your order again and it will make you enter in your payment information again. We wouldn't want that to happen because then you would not get your oils!
That's it! Easy peasy!   Welcome to the amazingly healthy, addictive  world of essential oils!
If you have any questions, please do not hesitate to contact me.
Essential Oils: 50 Simple Recipes for a Healthy Body and Healthy Home

ONLY $9.99
What you will find in this book:
Full color photos for many of the recipes
50 FDA Compliant - Easy essential oil recipes, divided into two categories:  Home, and Body
A full page resource list to help you find everything you will need for the recipes in this book
Interactive table of contents that will allow you to seamlessly navigate your way through the book
Helpful hints, as well as tips, tricks and suggestions
A full page of some of our favorite diffusing combinations
and much, much more…
Our book is an incredible resource for essential oil users of all skill levels.  In this book, we will teach you all the ways you can detox your home and rid your cabinets of toxic chemicals.  You will be amazed how simple it is to make healthy, chemical free products.  For example, did you know that you can make your own natural foaming hand soap in less than one minute? We will help you replace your cleaning products, beauty products and many of the items in your medicine cabinet with less expensive,  natural homemade products.  Don't you want to fill your home with products that are safe for your loved ones and better for the environment?  I thought so.  Our new book will help you do just that. Don't miss out.  Order it now for only $9.99.  You won't be disappointed.
Frequently Asked Questions?
What if I just want an oil or two but am not ready to take the plunge for an entire starter kit?
No problem! You can peruse the site, add whatever you want to your cart and just check out as retail. You can do that here. Don't let the "sign up" part freak you out. It is quick and easy, just like if you were registering for an online account with Target or Sephora. If you decide later that you would like to take advantage of the discount offered to Wholesale Members, switching your account over is easy peasy and I am more than willing to assist you with the change. If you are wanting to just look around the site at individual products, you can do that too. *NOTE* When you add an item to your cart and go to checkout, you will be brought to the screen asking you if you would like to start as a Wholesale Member or as Retail. Below that will be a place to enter a sponsor and enroller ID. If you found your way here through one of my links, it should be auto populated for you. If not, I would love to be your sponsor. My member ID is 1704507. You simply enter that in both boxes.
Are there benefits to "signing up" as a  Wholesale Member vs a Retail Member?
Wholesale Members can also be Independent Distributors. This just means in addition to the wholesale pricing (24% off retail price), you also have the option of sharing the oils with your friends and family in order to earn commissions and participate in promotions for free oils. If this is something you are interested in, feel free to contact me. I will be more than happy to help you with getting your essential oil business up and running!  Signing up as a wholesale member puts you under no obligation to distribute the oils.  It simply means that you get to enjoy the benefits of a discounted wholesale membership and save 24% on everything you order, forever. Young Living does not have any monthly minimum purchase requirements, contracts, or annual fees. It truly is risk free. They stand by their product and let it do the talking.
Am I required to purchase monthly, sign any contracts or pay any annual fees?
No. You do not have to order monthly in order to benefit from being a Wholesale Member. Once you order your premium starter kit, you are free to just order more oils as the need arises... or not. That is the best part. You are never required to order anything, ever. However, as a wholesale member you will always pay 24% less than retail on everything you do order. There are no contracts, no annual fees, no obligation whatsoever. We let the products speak for themselves.
Does being a Wholesale Member mean that I have to hawk goods to my friends and family, host crazy parties or keep a huge supply of products on hand?
Absolutely not. Nope. No Way. Never. Not Even. Being a wholesale member simply means that you are getting your products at wholesale prices. 24% less that the full retail price. You are never... I repeat, never required to sell anything. I think you will find that sharing them with those around you just starts to happen naturally as you see benefits and changes in your own life as a result of using essential oils.
What do I need to do to get started?
To begin as a retail customer, you simply click here, select retail and then add the products that you want to your cart and checkout. From there, anytime you want to order, you just have to sign back into your account and place your order. Easy peasy! Have questions about a specific product, reach out to me! I love chatting about these things.
To begin as a Wholesale Member, you simply start by purchasing the Premium Starter Kit. This is the same kit I purchased to help me dive into the world of essential oils. It is hands down the most cost effective way to get the most oils at once. Not to mention you will also get the home diffuser. If you just want a couple of oil to start with, you can get started as a retail customer and order only the things you want.